A world through words
Beloved professor, Catherine Ross gifts $400,000 to the Faculty of Information & Media Studies (FIMS) to support the success of students.
Catherine Ross's closest friends can easily picture her curled up in her most comfortable jeans and a cozy sweater reading in dim light. It's an easy image to conjure simply because she did it so often. An avid reader and award-winning author, Catherine had a passion for literature. Her motto was 'just read'. It didn't matter what. Just read.
The spirited Western professor was well loved by her family, students and faculty and her death was a tremendous loss for FIMS and the Western community.
It was no secret how much Catherine appreciated Western (her alma mater) and her role there. She loved being a teacher, a Dean, and one of the faculty's first founders. She was once quoted to say, "I've been very privileged to be part of… building FIMS. It's not very often that you get to invent a new faculty. You're often hired to carry on something that was already happening. But we were able to create something totally new, and there was an excitement about it."
Catherine was very much about a quiet excitement. She loved the outdoors and loved canoeing. Her close friends Simon and Cory Davies said she was even on the water after her cancer diagnosis and insisted on following through with an outdoor family trip as she approached surgery. "Cath was so outdoorsy," says Simon. "She loved to hike and bike. No bike ride was worthwhile unless it was at least 10 kms," he laughs.
She also found that quiet excitement in reading. "Reading was such a huge part of who she was and gave her great joy" says Cory, who taught English and women's studies at Huron college for more than 40 years. "Every room in her house had a bookshelf. She read every night. She was always drawn in by the action of the plot and loved a happy ending."
Catherine had many sides. A determined and headstrong individual; when a friend couldn't complete the planned Spanish pilgrimage Camino de Santiago, a 35-day, 500-mile trek, she did it alone. But as Simon reflects, she was also quite introverted. "Cath was always shy, until you got to know her, and her teaching style was very empathetic," remembers Cory. I never met anyone, staff, or student, who didn't like her."
Named a Fellow to the Royal Society of Canada in 2018, Catherine was recognized for her deep commitment and contributions to information and media studies throughout her career.
Her dedication to literacy and teaching was so important to her that through her Will she gifted $400,000 to Western in support of FIMS scholars.
Current FIMS Dean, Lisa Henderson, was touched by Catherine's gift to the success of the program and students. "The news of Cath's gift moved us all," says Lisa. "Her generosity and care reaching far into the future reminds us of the ongoing value of our work. Cath cared so much about students and had enormous faith in their creativity, their intellectual depth, and their independence as scholars. Her gift will have an immediate and lasting impact."
Catherine's gift totaling $400,000 will fund the Catherine Sheldrick Ross:
Doctoral Recruitment Scholarship - awarded to full-time graduate students entering the Library and Information Science (PhD) or Media Studies (PhD).
Graduate Recruitment Scholarship - awarded to full-time graduate students entering the Library and Information Science (PhD), Media Studies (PhD), or Master of Library and Information Science (MLIS) degree program.
Masters Recruitment Scholarship - awarded to full-time graduate students entering the Master of Library and Information Science (MLIS).
Lisa points out these scholarships will help to advance students and the faculty's mission. "The world relies on the formation, preservation, and movement of media and information through an overwhelming network of systems. FIMS scholars and professionals intervene ethically. They press for the accountability of media and information, for creativity, and for the critical process we need to ensure a democratic future."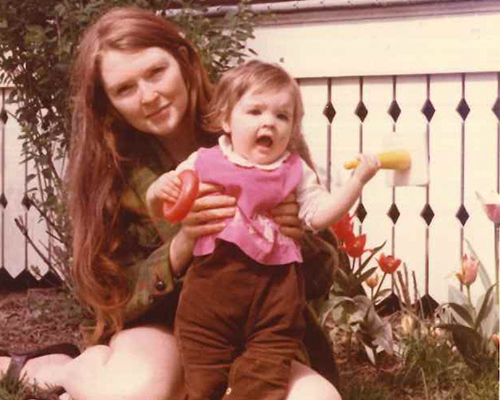 Catherine retired as a professor in 2010 and sadly passed away after a courageous battle with cancer in September 2021.
Supported by her family and friends, Catherine's legacy will continue through FIMS. "Cath was a visionary," says Cory. "Always a big picture thinker who was devoted to literature. She wanted people to create a world for themselves from words, and she mentored that meaningful place in her students."
This story is featured in Western's 2023 Annual Impact publication.