"If you see a problem - you act"
By Cassie Dowse

Schulich Medical science student Kenisha Arora leads by example as an aspiring surgeon and global advocate for education.
Hope is a value that Kenisha Arora lives and leads by. A third-year medical sciences student at Western's Schulich School of Medicine & Dentistry, Kenisha dreams of being a cardiothoracic surgeon to assist people living with the heavy burden of severe illness.

"When I volunteered at a hospital cardiology unit, I was struck by how many patients had completely lost hope," says Kenisha. "Their health was deteriorating, and they didn't believe that life could get better. As a doctor, I want to help give people the hope they need to feel inspired and take control of their health."
"That's the importance of education – to use your learning to make a difference."
Inspired by her grandmother who had heart disease during Kenisha's childhood, she longed to better understand the physiology of the disease and the medical interventions that could lead to longer, healthier lives. Kenisha remembers how difficult this time was for her family as they navigated the complex health-care system in their hometown of New Delhi, India.

"In India, there was no such thing as accessible medical education for patients," says Kenisha. "My family looked only to doctors for answers. I realized from a young age that being a doctor is an immense privilege, and that it was what I wanted to do with my life."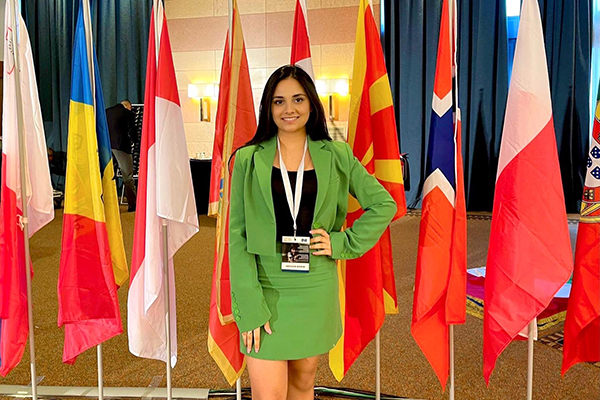 At just 20 years of age, Kenisha's lengthy accomplishments are inspired by the spirit of benevolence. She co-founded a charity with her sister (The HopeSisters) that has more than 50 chapters around the world.


She also serves as the United Nations Educational, Scientific and Cultural Organization (UNESCO) youth representative for North America and Europe. Kenisha's most memorable moment was delivering a speech at the United Nations General Assembly held in New York last September to call upon world leaders to transform education. On the podium she discussed how education is the foundation of change and the solution to creating a kinder, more peaceful world. "Delivering a speech like that isn't about me but about amplifying the voices of those who are fighting for their future and education."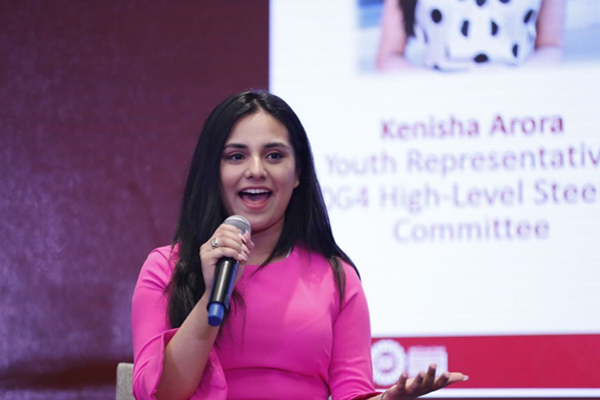 Though she had her pick of schools, Kenisha knew that Schulich was special. "The faculty, staff and researchers are world-class, and they care about students," she says. "They inspire us to take ownership of our knowledge and apply it to the real world. That's the importance of education – to use your learning to make a difference."

Kenisha credits her accomplishments to the donors and mentors who saw her leadership capabilities. "Everything I've been able to do is possible because of the donors who have contributed to my success, and those who saw potential in me," she says.
"Donors unlock potential. They give my generation hope to change the world for the better."

Kenisha was the recipient of the Sabourin Family Foundation Founders Award for her entrepreneurial achievement with The HopeSisters. The award made a dramatic difference by giving her the flexibility to pay tuition and focus on her studies, while balancing her priorities outside of school.

A donation to the Schulich Excellence Fund allows the university to respond quickly to changing demands, so students like Kenisha can focus on pursuing their dreams.
"Donors unlock potential," says the future surgeon. "They give my generation hope to change the world for the better."