More loudly. More often.
Deeply filled with gratitude for his parents and family, Dr. William "Barry" Mayo has spent almost three decades supporting Western in their memory.
By Amanda Jackman

Helene and Dr. Mayo are inspired by their families to give. The proud Western donors have made a difference in the lives of students for nearly 30 years.
In the spring of 1952, Dr. Barry Mayo, MD'58, interrupted his education at Western to fulfil a calling to become a missionary for two years. "It was such a positive and rewarding experience," says the 92-year-old retired physician. When Dr. Mayo returned in the fall of 1954, he began medical school.
The shy young man grew to become class president, president of student council and valedictorian. Those monumental years also included meeting his wife of 64 years. "I met Helene in 1956 at a winter sleigh ride party. Just over two years later we were married. My time at Western was pivotal. I was educated by effective teachers, built warm friendships and doors were opened to many professional opportunities."
A trained orthopaedic surgeon, Dr. Mayo spent a lengthy and successful career at William Beaumont Hospital in Royal Oak, Michigan. "It was an amazing time to be a surgeon. There were so many advancements in the field, including arthroscopic surgery."
A thank-you to family
Dr. Mayo credits the support of his family for enabling him to have the life of his dreams. "I have such a profound sense of gratitude toward my parents. They supported me fully throughout school and my career."
Dr. Mayo found himself feeling strongly compelled to show his gratitude to both his parents and Western for all he has accomplished. "I suddenly realized I needed to say thank-you more loudly and more often."
Inspired by the 5th commandment, "Honour thy father and thy mother," Dr. Mayo created the Reginald and Verena Mayo Medicine Award with Western, which is awarded annually to an undergraduate student in the Doctor of Medicine program based on academic achievement and financial need.
"It felt like such a perfect fit," says Dr. Mayo, who, with his wife, went on to create four more endowments for students in need.
Helene Puskas Mayo Award in Education
Reginald and Verena Mayo Nursing Award, also for Dr. Mayo's parents.
Ronald R. Mayo Award in Engineering, for Dr. Mayo's brother, an established engineer who passed away at an early age from cancer.
Sandor and Borballa Puskas Music Award, for Helene's parents and her passion for the violin.
The student impact
Western student Meghan Taylor was bestowed the Sandor and Borballa Puskas Music Award for the 2021-22 academic year. Scared and nervous, she felt financially insecure about her upcoming expenses.
"When I received the award I was so relieved," said Meghan, whose student loan was lower than she expected. "The funds paid for the second installment of my tuition, which allowed me to keep my apartment," says the talented music student. "I believe their giving has helped many students breathe a sigh of relief!"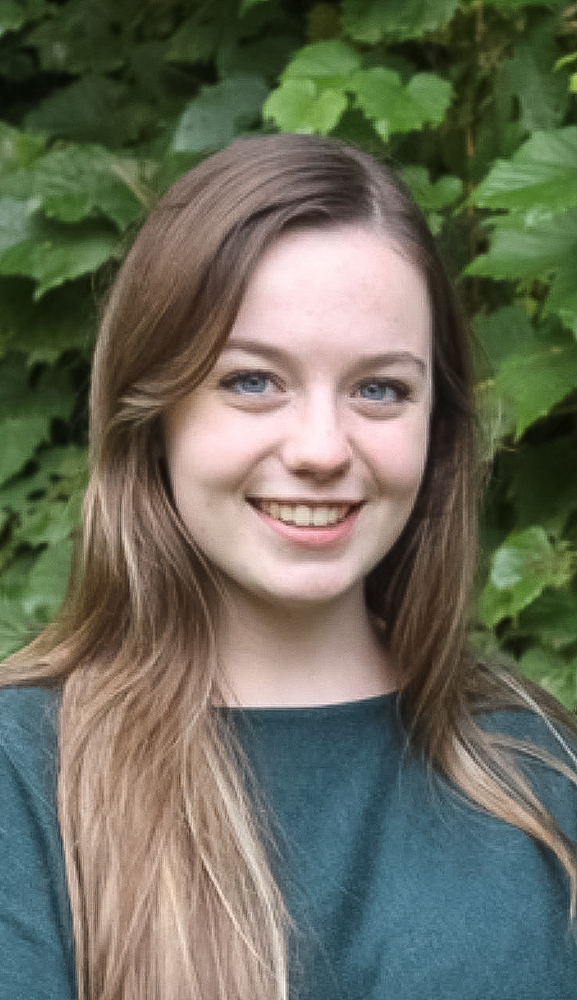 Dr. Mayo and Helene enjoy reading the appreciative notes from the recipients. "It's nice to be able to help out."
Steadfast in his love for his family and Western, Dr. Mayo promises, "As long as I'm on this earth, Western will continue to receive my annual donation to help students who need it."