Enduring gratitude
Giving back to Western for more than half a century, Susan Finley is enjoying the fruits of her donations.
By Amanda Jackman

Western professor Anna Garnett, whose area of research is to ensure older adults are represented in health spending and advocacy.
It was 1957 and Susan Finley, BScN'61, was glowing in a pale blue chiffon gown just before a formal dance at Spencer Hall. At the time, Spencer Hall was a residence for female students attending Western.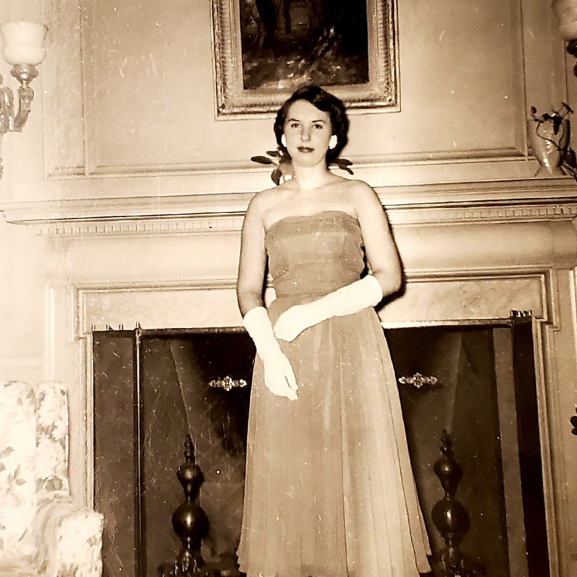 Now in her 80s, Susan remembers it clearly. "On Sundays we dressed up for the main meal and the housemother was in attendance. We had 'high tea' served in the formal living room. There we learned the skill of balancing a teacup and saucer while socializing," muses the former nurse, reflecting on how far society has come.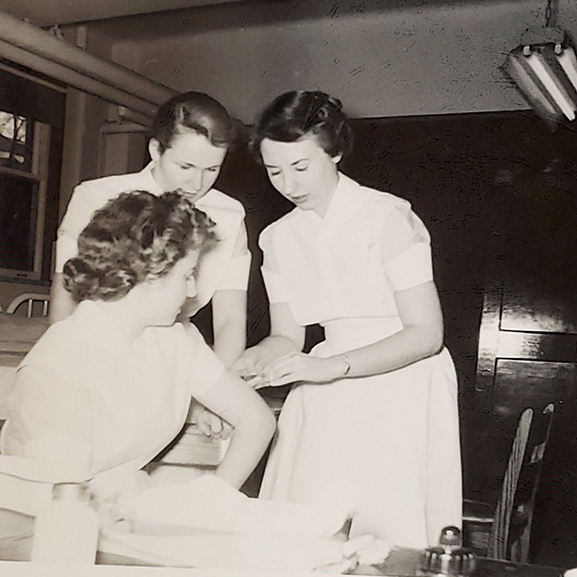 For Susan, her time at Western was the start of a varied career in nursing. "I worked in an early intensive care unit in Ottawa, I was in hospital nursing management, taught nursing in Ontario and Arizona, and was an inspector of schools of nursing for a few years."
Seeing the impact now
Susan has an enduring feeling of gratefulness for the strong professional foundation her education created, which inspired her 55 years of support to the university. Her first donation, seven years after graduation, was for $50 – a substantial gift in the 1960s. Since then, Susan has been a regular Western donor through annual contributions. "My financial advisor recommended I continue to donate to causes that are important to me right now, so I can see and enjoy the impact of my giving." She has also decided to leave a legacy gift to Western through her estate.
The advancement of research for older adults
Susan is interested in the advancement of health and nursing research, so it was a perfect fit when she was introduced to the work of Western professor Anna Garnett. "My area of focus is on the health of our aging population and their caregivers," says Anna. "The pandemic highlighted the need to focus on senior care. It really shone a light on healthcare shortcomings for that age group."
Wanting to ensure older adults have a voice and appropriate funding, Anna is helping to address equitable care through her research. "Often vulnerable populations are overlooked for access to health services and funding. The same is true for their caregivers who often leave work to care for their loved ones."
Susan's support has made a tremendous difference to Anna's area of focus. One of Anna's recent research studies hopes to understand the isolation older adults experienced throughout the pandemic. "I'm looking at how we can leverage technology to support the social and mental well-being of this age group, and Susan's commitment allows me to really sink myself into it. It's a real gift."
Today's devotion, changing tomorrow
Throughout the years Susan and her husband John, who was an aviator and engineer, have had a strong devotion to the advancement of education, so it's no surprise Susan found Anna's research at Western intriguing.
Amazed by how her contributions have been so positively received, Susan is happy to continue. "It's rewarding to know my giving today has the potential to change the future."